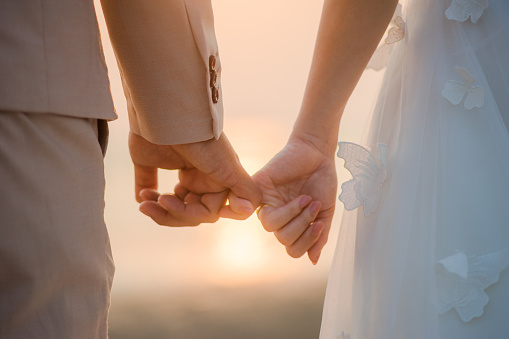 They say that marriages are formed in paradise, but it is our responsibility to make them succeed. Most couples disregard the subtle but significant differences between remaining together and actually living together. You only truly "live" with someone inside and out after getting married. That explains why some relationships that have lasted for well over a decade end up in divorce, while others that have lasted for the absolute minimum of time have a strong marriage.
Marriages are about the blending of two people, families, emotions, beliefs, and many other intangible aspects. Understanding each other without needing to talk about it too frequently is one of the things you must understand if you want to keep your marriage strong. Many couples struggle to understand the significance of sex in maintaining a marriage or simply a friendship. It is difficult to maintain a healthy sexual life. Life becomes busy and couples fall into routines. Keeping any kind of closeness is challenging when children and hard careers are involved. But despite how difficult it may be, it's crucial. The right kind of sex makes couples bond and happy.
If you have been struggling with your marriage and sex life, you should keep reading this page. In this article, we've covered all of the important information about sex in marriage life that you and your partner might need. 
The Importance of Sex in Marriage
Can a relationship last without sexual intercourse? Absolutely. Relationship and marriage is not always about sex. However, it might play a significant role in a happy, healthy relationship. Each person has a different perspective on the significance of sex. Some people can believe that having a sexual relationship is vitally necessary. Others might believe that certain forms of closeness and connection are much more crucial. There are many benefits of keeping your sexual life healthy in your marriage. 
This is the most obvious reason for married couples to have more sex in a marriage.  Sex encourages intimacy. Your chemistry could fade if you have to stay together for a long time.  One of the most important aspects of every marriage is intimacy. Relationships that lack intimacy frequently become unstable and fall apart, making them either impossible to heal or difficult to bring back to life.
Even when you're in love, you might not have the same sexual connection you did at first, so you require a little more sex to revive it. Having said that, sex is the only thing that can restore the passion and energy in a relationship.
Builds Emotional Connection
Marriage vows keep people connected to one another, which is no secret. Vows without action, though, could come off as empty rhetoric and ruin a marriage. Married couples need to have sex in order to revive the dream of living as a couple. passionate sex can frequently result in both physical pleasure and a stronger emotional connection with your spouse.
Even if your marriage may not always be going your way, you may learn a lot about what your spouse is trying to tell you simply by having sex with them. When a couple is married, their emotional intimacy—defined as their shared love, understanding, tenderness, and compassion—increases.
We need to manage our other obligations outside of marriage. Trying to juggle work, school, and marriage at the same time can be challenging. When confronted with a life-changing incident, we could also experience stress. It goes without saying how amazing it may be to go home after a stressful day and unwind with your lover in bed.
Regular sex reportedly improves a person's ability to cope with stress because it causes the body to create feel-good hormones. It not only promotes relaxation but also allows for lots of in-bed intimacy. And then there are all the restful nights of sleep you'll experience thereafter.
Tips to Have a Healthy Sex Life in Marriage
It might be challenging to define a healthy sexual life. Is it a good thing to have sex once a month? Well, the actual truth is, that there is no universally applicable concept of healthy sex life. It matters most that you and your partner are content and happy with one other. Here are some tips that you can do to keep your marriage and sex life alive.
Communication is key to having a fulfilling sexual relationship. Discuss your preferences with your partner, including how much intercourse you want to have as well as the place and method of delivery. Talk about the things that make you both feel carefree and sensuous to set the mood. Perhaps it's sharing intimate kisses, touches, or conversations with your lover. It might be sharing a wine glass, having a wonderful meal, or laughing together. Communication and awareness of each other's sexual desires are crucial.
It's crucial to have loving intercourse throughout your marriage. Keeping up your physical connection offers your marriage tenacity and shields it from life's difficulties. Make time for regular sex and intimacy, whether it's unplanned or preplanned. Planning for sexual interactions between one another may become crucial as life gets hectic and schedules get busy. Depending on your perspective, scheduling may not be something you want to do. Plans can be just as wonderful as impromptu sex.
Contrary to the popular assumption, sex toys are more than an 'alternative' for lonely people. Sex toys can be an excellent way for couples to boost their enjoyment in bed in a similar way to how they do for single people. Your partner will never really be able to get to that spot like you can do it when you're masturbating, no regardless of how long you've been together. You will relieve pressure on both yourself and your partner by bringing one or more sex toys into the bedroom, which will help you attain orgasm. If you don't have any sex toys, you can check out this site.